Experience the power of controlling your operational expenses like never before.
Separately, they are two proven technologies that enhance your business but together they are your key to controlling your biggest expenses.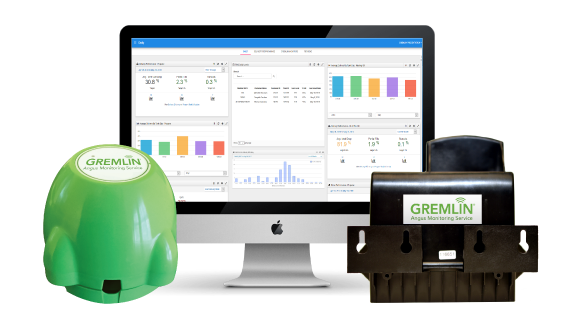 When you pair BRITE® with GREMLIN® tank monitors you:
Manage – and grow – your business like never before
Have a 360º view into your operations
Take control of your operational expenses
It doesn't stop there….
BRITE and GREMLIN can give you the ability to take control of your operational expenses like never before.
See immediate results – tank monitors can take time to show efficiency, but when you pair BRITE with GREMLIN you can instantly see how your monitors are performing and where you should install others
Access a report card on how your monitor investment is doing – Tank monitors are known to give you a great ROI overtime, but with BRITE you can actually see your ROI through our delivery reporting
Get your real-time gallons/hour…and increase it! – BRITE allows you to easily access your gallons per hour and quickly see the low performers and GREMLIN monitors allow you to increase those gals/hour by knowing exactly what's in the tank.
Reduce delivery costs – With a tank monitor reading the tank level and the BRITE delivery report giving you real-time metrics to help optimize your delivery routes, you are sure to reduce one of your company's biggest expenses.
Take control of uncontrollable weather – BRITE will help you prepare for the unexpected change in weather while tank monitors will help you and your customers stay calm during these extreme weather flux.
Get in touch with us!
Fill out the form below and take the first step to minimize your expenses and maximizing your profitability.
What is BRITE Business Intelligence?
BRITE business intelligence software in addition to tank monitors and you can maximize efficiency throughout your ENTIRE operation.