Press Release: Brandon Melchert Joins the Angus Team!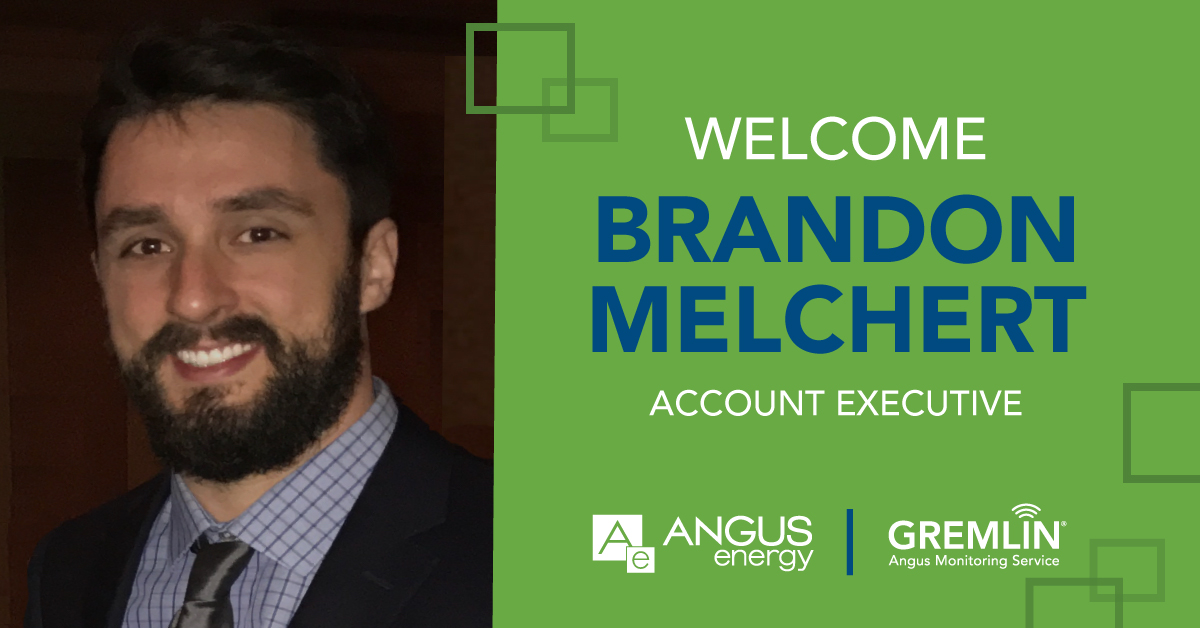 Press Release: Brandon Melchert Joins the Angus Team!
Angus Energy, LLC is proud to announce that Brandon Melchert has joined the company as an Account Executive. In this new role, Brandon will lead our efforts to expand Angus Energy's footprint to the mid and western states. He will represent the full suite of Angus Solutions including BRITE®, Hedging, Finance, GREMLIN® and our newest way to maximize delivery efficiency (coming this Spring).
Brandon brings over 7 years of IoT, customer service and tank monitoring experience to Angus Energy. He worked as a Service Specialist for an IoT company within the energy industry. During his tenure he handled consulting and on-boarding fuel and lubricants companies to an integrated remote tank monitoring platform. "I'm excited to be a part of the Angus team. They have a variety solution's and technology that is revolutionizing the industry and I am honored to be a contributor to solutions dedicated to improving the industry" Brandon says.
Phil Baratz, President of Angus Energy and Angus Monitoring Service remarked, "We're very happy to bring Brandon on board. Not only does he bring 7 years of monitoring experience to our team, but he specializes in demonstrating the true ROI of installing tank monitors to fuel marketers. Our company remains committed to building a team of experts to deliver a fully supported monitoring experience for our clients and their customers."
For over 25 years Angus Partners, LLC d/b/a Angus Energy has helped energy marketers run their businesses more effectively, more efficiently and more profitably by providing solutions for all areas of their business. Angus Monitoring Service, LLC is a wholly-owned subsidiary of Angus Partners, LLC, created to provide energy marketers with the tools for greater delivery efficiency and profitability by providing tank monitoring solutions (GREMLIN® tank monitors). GREMLIN gives you customized tank alerts, extended battery life, personalized consumer app and more. The GREMLIN also integrates directly with the leading back-office software systems, so your dispatching process remains seamless, and only takes 10-minutes to install.